:: home

:: books

:: gallery

:: data

:: blog

:: kids

:: shop

:: bio

:: help

:: contact

:: ChrisKridler.com




advertisement: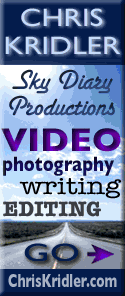 Words/images COPYRIGHT © 2016 by Chris Kridler. All rights reserved. Do not use Sky Diary photos on other Web sites. Personal use as computer wallpaper is permitted, but do not distribute photos. Write for information about purchasing video, photographs or articles. | Frequently asked questions

Storm Chasing 2016

My Tornado Alley chase is coming soon! Follow me on Twitter for the latest updates. Meanwhile, see the 2015 reports here.

Chase 2015: Tornadoes and chaos

Check out the 2015 gallery pages for tornadoes and more. (I'm still adding material!)

Tornado Alley and Florida, 2014

Check out the 2014 index for the 2014 storm-chasing reports from Florida and Tornado Alley, including photos and videos. 2014 storm accounts

Storm chasing 2013

See the 2013 index for chase reports from Tornado Alley and more, including tornadoes on multiple days.
Storms and Skies 2013 slide show

2012 storms & skies slide show

Enjoy some of my favorite storm and sky photos from 2012 in a new slide show. Give it a minute or two to load when you open the page.

Tornado Alley & Florida 2012

For the accounts of my 2012 chases in Tornado Alley and Florida, see the index of photos and stories here.

Lightning gallery

I've compiled a slide show of my lightning shots from over the years. Most are from Florida and Tornado Alley, though there's a favorite from Venice, Italy, too. See the lightning gallery





Subscribe to posts:

Go to blog
and subscribe
Subscribe on YouTube:


Sky Diary channel
Like on Facebook:


Sky Diary Productions


Storm Seekers trilogy


Subscribe to Chris' Facebook posts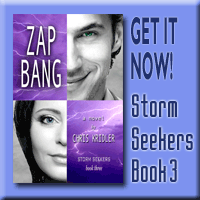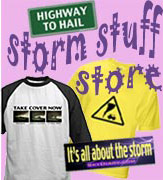 GET GEAR
WEATHER FACTS
facts for kids & grown-ups about tornadoes, lightning, hurricanes & storm chasing!
Cocoa Beach, Florida
Oklahoma City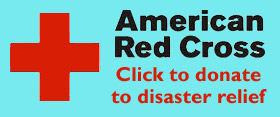 Portrait of Chris and Gracie by Lorene Prell of the Lorene Prell Studio

Thanks for dropping in! My name is Chris Kridler. I'm a journalist whose work includes articles, photography, video, and the novels Funnel Vision, Tornado Pinball and Zap Bang. I live on the edge of Florida's Lightning Alley, and I love to chase the mighty thunderstorms of the Plains. For more info and credits, see my bio.